Crufts judge criteria from the Vossebeltseveld
1st GHYLL BECK UUT'T VOSSEBELTSEVELD (DUTCH IMP) (R L & T M HARGREAVES)
CC & BOB, out of the top drawer, very pleasing head properties, excellent eye shape and placement, clean and strong neck, super ribbing, strong loin and well coupled, strong quarters with good muscle tone, super coat, pleased to learn this award completed her title and she looked every inch the champion she deserves to be.
Special Working Gundog – Dog
1st NL/LUX/INT SH CH, GHYLL RIBBLE UUT 'T VOSSEBELTSEVELD NLY CH,YWW'14,WW'14, YWCH' 15 WW [ATC AR01400NLD] (MR R & MISS A MENTINK & JANSEN)
Handsome and workmanlike dog of good type and quality, good shape, size and balance, well put together, good neck, rib and top line, pleasing flow of croup, an accurate and stylish mover, pleasing tail set and carriage.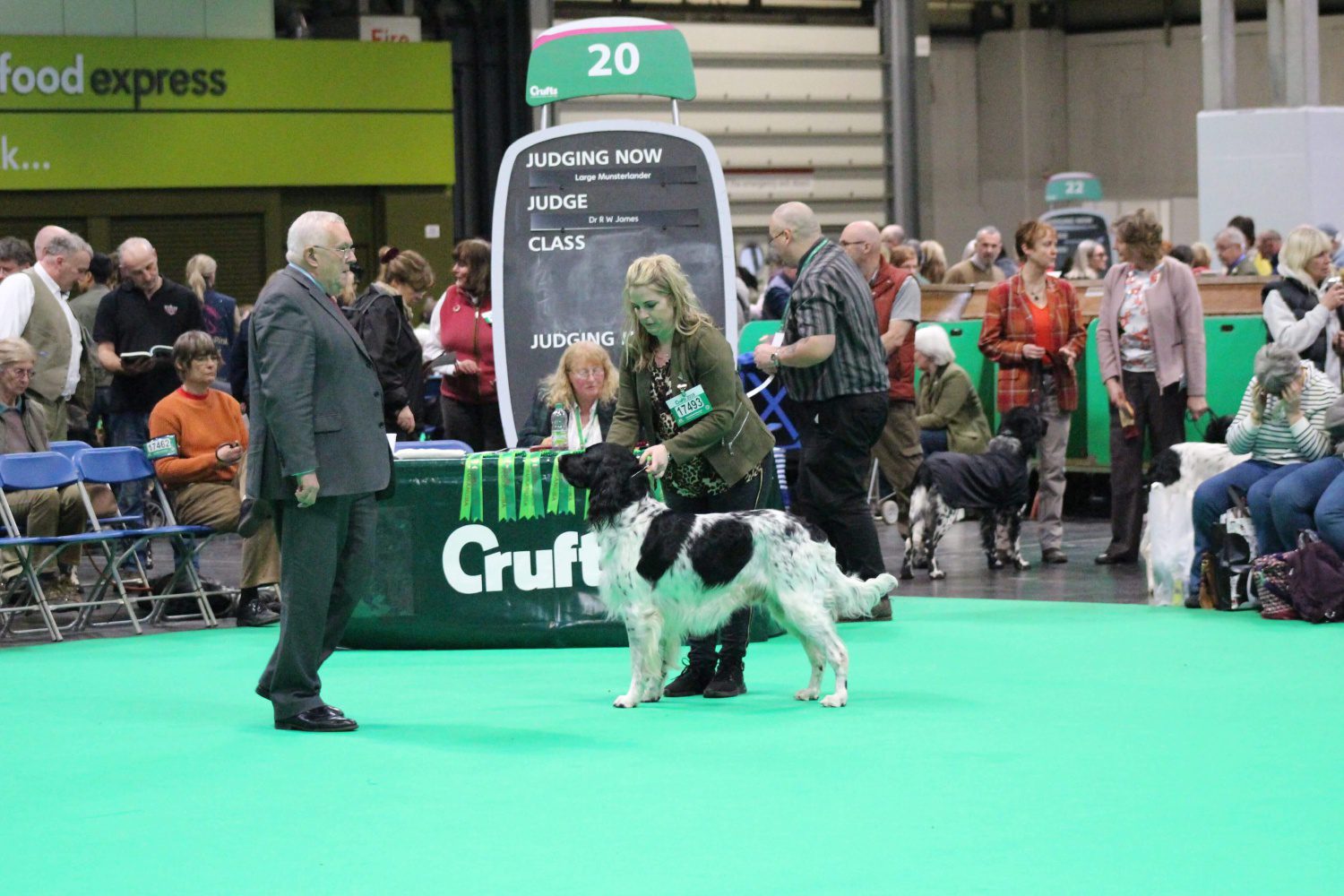 2nd MISS SUMMER UUT 'T VOSSEBELTSEVELD NL Y CH, LUX Y CH, YWW'16 [ATC AU00104NLD] (MR R & MISS A MENTINK & JANSEN)
Close up to winner, fit and workmanlike appearance, pleasing head properties, well ribbed back, good loin and coupling, stronq quarters, well placed hocks, moved well.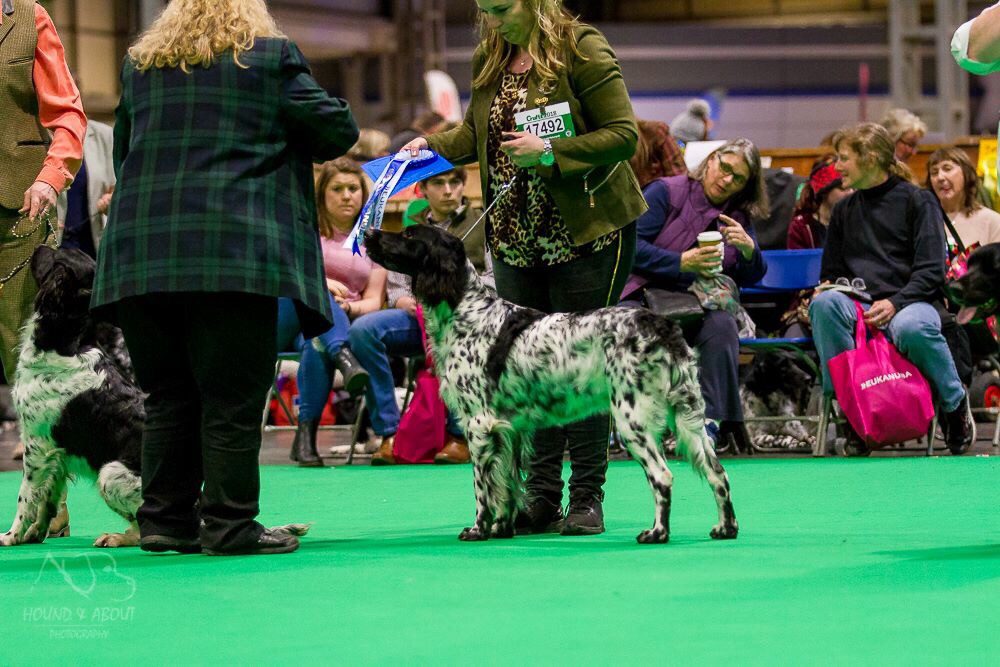 VHC SIR STORM UUT 'T VOSSEBELTSEVELD [ATC AU03234NLD] (MRS H & MISS LM VAN DER KRAAN)